The Central Petroleum Company (Cen-Pe-Co®) is one of the oldest and largest independent oil compounders in the United States. This means that we blend our own oil. By doing this we have the ability to obtain the highest quality ingredients (components) available, blend them together and market them under our exclusive Cen-Pe-Co brand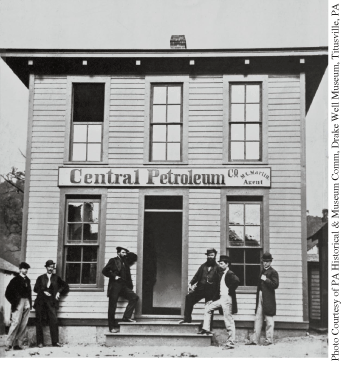 name. Cen-Pe-Co has been in business since 1911, marketing products directly to the heavy-duty equipment user.
Our products are usually delivered directly to our customers by one of our more than 65 delivery distributors covering an area from Maine to Minnesota. Cen-Pe-Co ships via commercial carrier throughout the rest of the United States, Canada, and Europe.
Cen-Pe-Co scientifically formulates, manufactures and sells a full line of extra heavy-duty high performance oils, hydraulic oils, greases, and fuel additives to farmers, truckers, contractors, and anyone with heavy-duty equipment who is looking to save money and maximize their equipment's life. Cen-Pe-Co also custom manufactures and markets Columbia® Industrial Paints and Roof Coatings for wood, masonry, and metal surfaces. When longer life and superior rust and corrosion protection are needed, Columbia® Paints and Roof Coatings are your best choice.
The company's third generation owner, Paul T. Webster III is committed to manufacturing and marketing only the highest quality products because our continued growth depends upon repeat business and customer loyalty. Cen-Pe-Co has executive offices located in Cleveland, Ohio and a compounding (manufacturing) plant and office located in Walcott, Iowa.